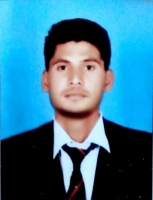 Name: Mr. Swapnil B.Gosavi
Occupation: International Yoga Trainer
Currently work in: Shanghai, China.
Education: MBA (Finance)
Don't start your preparations, under peer-pressure, or like your friends are going (for it). Just take a breath, sit down for a second, think about yourself and begin your preparations. But once you start, don't hold back anything! Just give it a try. Listen to your mentors and work your heart to the fullest! That's what I did at Global Institute and it really worked for me. I am privileged to express my views about this institute and also privileged to be a part of it. This institute not only helped me to achieve my dreams, it also gave me a new direction to think innovative. My professors also have always been supportive. Because of this institute only I have been able to prove myself. I improved my personality as well as Communication skill. I learnt so many things which are helpful to build my Carrier.
---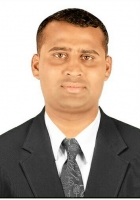 Name: Mr. Nitin Karbhari Kokane
Designation: Zonal Officer
Company Name: Tinita Pharma, Veterinary Medicines
 Education: M.B.A. (FINANCE)     
Hello friends, I am working in TINITA PHARMA, since 2 years I am working in esteem organization, and I am top performer in my organization across the India. I have completed MBA, and I applying the same knowledge in my professional life. I able to achieve this milestone & the credit of my success is goes to my college i.e Global Institute of Management. "IF YOU WANT TO SHINE LIKE SUN, THEN FIRST BURN YOURSELF LIKE IT". It was an accomplishing experience to get place after various attempts. One has to leave everything & & dedicate himself to get success. If you really like to see in an organization before you complete your MBA, then you need to start preparation from day one. You have to update yourself with requirements and demands of market. This is exactly what my Institute has introduced in me. All this was possible because of combined effort & dedication towards college authorities, faculty members and the placement cell. Being in company which provides you a continuous growth everyday thus helping to improve your Skills is something of worth. I would like to thanks all the authorities and faculty members for giving me such golden opportunity. At last I would like to say "CONFIDENCE & HARD WORK ARE THE BEST MEDICINE TO KILL THE DISEASE CALLED FAILURE, IT WILL DEFINITELY MAKE YOU A SUCCESSFUL PERSON."
---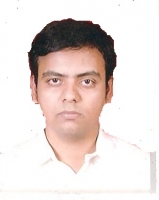 Name – Mr. Satbhai Abhijit Prakash
Designation – Assistant Professor, Department of Business Administration (B.B.A) & MBA (Financial Management)
College Name - New Arts Commerce and Science College, Ahmednagar.
Education- M.com (Cost and works accounting), M.B.A (Finance)

Doing MBA from Global Institute of Management was the best decision of my life as it played a very big role in shaping my professional career. While I always wanted to be a professor; I learnt the true meaning of academics. Each and every faculty was driven towards bringing out the best in every student and helps them improvise their positives further. I have discovered my confidence and ability to be able to sustain myself, only due to the continued support of the GIOM faculties. I will never be able to thank enough everyone for all their support.
---
Full Name- Mr. Pranish Kushare
Designation- Sr. Principal Solutions Consulting
Company name- Infor
Education- M. Tech, M.B.A. Finance and MBA Operations and Materials Management
I wish to express my appreciation to Global Management and Staff, experts who provided timely and constructive guidance during my course. It's not possible to express in word the contribution and support given by Mr. Mulay Sir and Staff. I am proud to say that Institute's Journey is making many lives successful and showing the path for upliftment.
---